Interest earned on IOLTA and IOTA is a critical source of funding for Ohio's legal aids. By depositing IOLTA/IOTA funds in a Prime Partner, attorneys are increasing the dollars available to support civil legal aid services in the state and ultimately, increasing access to justice for Ohioans struggling to make ends meet. Prime Partners:
"Our mission to inspire, protect and celebrate what makes our communities thrive includes equal justice under the law for everyone. Richwood Bank is a Prime Partner because we believe community banks should provide favorable rates that in turn fund legal aid services that protect all Ohioans, regardless of economic barriers. It's our duty to Bank on Justice." 
Chad Hoffman, president & CEO, Richwood Bank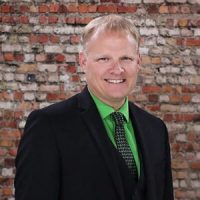 Interested in becoming a Prime Partner and Supporting Access to Justice for All?
Email primepartner@ohiojusticefoundation.org or call 800-877-9772 for more information.