"EQUALITY, EQUAL TREATMENT IS PERHAPS THE MOST FUNDAMENTAL ELEMENT OF JUSTICE. SO, THIS ORGANIZATION [LSC] PURSUES THE MOST FUNDAMENTAL OF AMERICAN IDEALS AND IT PURSUES EQUAL JUSTICE IN THOSE AREAS OF LIFE MOST IMPORTANT TO THE LIVES OF OUR CITIZENS."
– United States Supreme Court Justice Antonin Scalia (1936-2016), on the Legal Services Corporation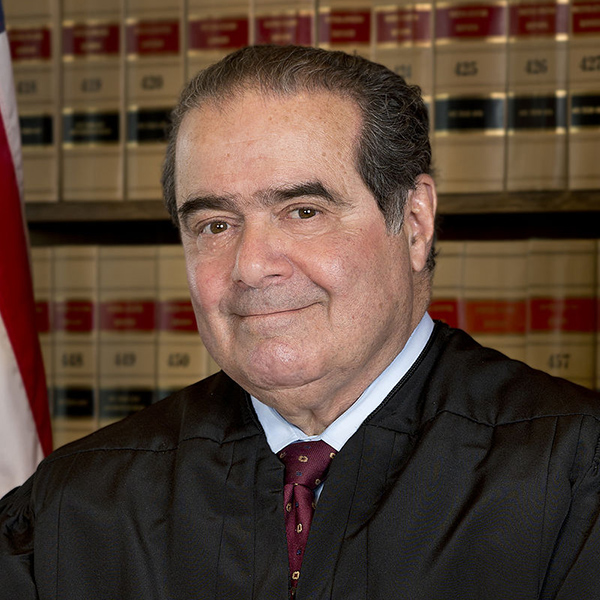 President Trump signed a 7-week Continuing Resolution (CR) on September 27, delaying the possibility of a government shutdown until November 21. The CR funds agencies, including LSC, at the Fiscal Year (FY) 2019 level.
The House of Representatives passed its Commerce, Justice, Science and Related Agencies (CJS) Appropriations bill on June 25, 2019, that includes a proposed $550M appropriation in FY20 for the Legal Services Corporation (LSC), a $135M increase over the FY19 level.
However, the proposal passed by the Senate Appropriations Subcommittee on CJS on September 24 and approved by the Senate Appropriations Committee on September 26 sets the FY20 funding level for LSC at $425.5 million. This is still an increase of $10.5 million over FY19 levels, but $124.5 million less than the House appropriation. The Senate CJS proposal now awaits consideration from the full Senate. Once passed, the House and Senate will need to reconcile differences to set the final FY20 funding level for LSC.
President Trump's budget proposal for FY20 released in early 2019 called for $18.2 million in funding to wind down the operations of the Legal Services Corporation (LSC). This is the third consecutive presidential budget proposal that would eliminate LSC that has been met with calls, instead, for increased funding from the House and Senate.  This follows Congressional approval of the Supplemental Appropriations Act of 2019 in early June that set aside $15 million for LSC to fund natural disaster recovery efforts.
For more information, see the news updates below.
OHIO LEGAL AID FUNDING SOURCES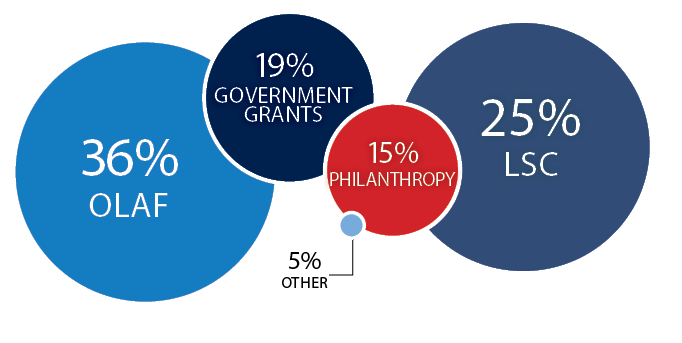 Ohio contributes more than $2 for every federal dollar invested through privately-raised dollars, interest earned on lawyer trust accounts, civil filing fees and some state general revenue.
Legal aid also sustained more than 700 jobs for Ohioans throughout the state in all sectors.
Losing federal funding for LSC will mean that Ohio legal aids will lose roughly a third of their funds. In 2015, LSC provided $12.4M of the $39.9M statewide legal aid budget.
A Veteran's Path to Stability
An honorably discharged veteran expressed concerns to legal aid about benefits from the Department of Veterans Affairs (VA).
A Child and a Medical-Legal Partnership
A single mother of two took her infant son and first grade son to the baby's well exam at their local children's hospital.
Helping Young Parents Address their Opiate Addiction
A couple in their mid-twenties realized they risked losing custody of their two-year-old daughter if they did not address their opiate addictions.