Ohio's legal aids are independent, nonprofit law firms which together serve all 88 Ohio counties.
Legal aids provide information, advice and representation in civil legal matters to low-income and disadvantaged Ohioans. One legal aid organization, Pro Seniors, serves Ohioans age 60 and older throughout the state.
Among other impactful work, legal aid ensures children get the supports they need to achieve success in school; survivors of domestic violence obtain safety and security; seniors access critical medical care; and veterans receive the benefits they have earned from their service.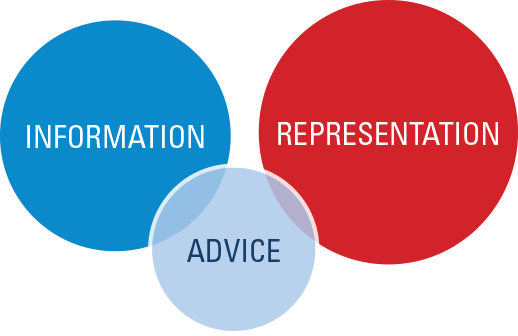 SURVIVORS OF DOMESTIC VIOLENCE ACHIEVED JUSTICE BECAUSE OF LEGAL AID.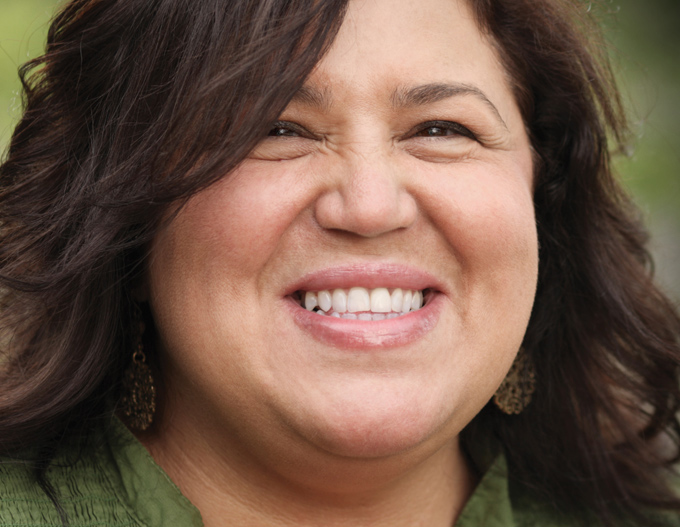 Joanna's Story
Joanna* was in a long-term abusive marriage. Her husband had been criminally charged for assaulting her and two of their four children. She desperately wanted to leave her husband and file for divorce, but she was unable to afford an attorney and afraid to face the domestic court on her own. Then, Joanna contacted legal aid. Legal aid helped Joanna secure a Civil Protection Order, obtain a divorce, and transition her four children out of the abusive relationship. Legal aid also ensured that Joanna and her children were able to remain in the family home. Thanks to legal aid, Joanna and her children live safely and securely, free from the fear and abuse they once faced.
*Name and photo have been changed to protect client privacy.
Legal Aid Helped David Improve His Life
David* is a veteran of Operation Iraqi Freedom and has suffered from severe PTSD since a traumatic attack during his deployment. As a result, David was awarded limited VA benefits. When his PTSD grew so severe that it prevented him from maintaining stable employment, David contacted legal aid. Legal aid helped David increase his monthly benefits. David can now focus on employment counseling and other services provided by the VA. Legal aid helped David turn the corner from financial instability to stability.

*Name and photo have been changed to protect client privacy.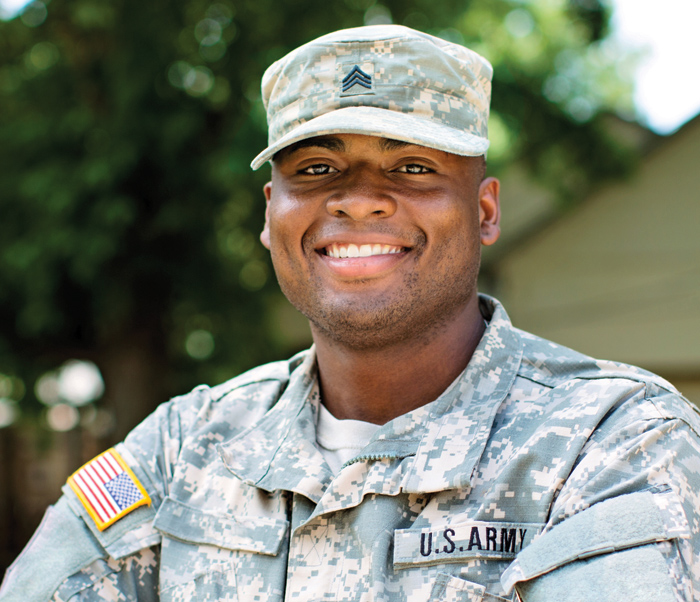 VETERANS ACHIEVED STABILITY AS A RESULT OF LEGAL AID'S HELP.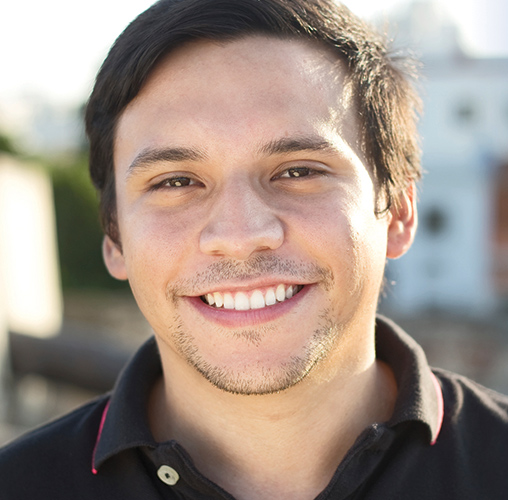 Michael's Story
Michael,* 23 years old and a father of two, had a criminal record that was preventing him from advancing in his job. When Michael was 18, he was hanging out with his friends at the park when the park bathroom was vandalized. After one of his friends confessed to vandalizing the bathroom, all of the young men, including Michael, were charged with vandalism and criminal trespass. Even though Michael had never been in trouble with the law before, the convictions prevented him from obtaining a management position at the restaurant where he worked. Legal aid successfully helped Michael seal his criminal record. As a result, he was able to obtain the restaurant management position; earn a higher salary; and better provide for his family. Thanks to legal aid, Michael turned a corner from being unable to advance in his job to achieving greater success.
*Name and photo have been changed to protect client privacy.