THE FOUNDATION'S DIRECTORS FROM ALL AREAS OF THE STATE




ARE COMMITTED TO IMPROVING ACCESS TO JUSTICE.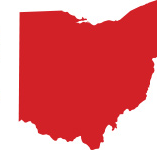 The Foundation's directors, from all areas of the state, are committed to improving access to justice.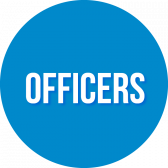 Kimberly C. Shumate
President
The Ohio State University
Jennifer E. Day
Vice President
Ohio Treasurer's Office
Mary Amos Augsburger
Secretary
Ohio State Bar Association
Paula Boggs Muething
Treasurer
City of Cincinnati
David A. Kutik
Past President
Jones Day – Retired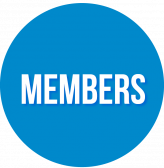 Ann S. Bergen
The Law Offices of Ann S. Bergen
Sally W. Bloomfield
Bricker & Eckler LLP 
Vallie T. Bowman-English
Toledo Municipal Court
Stephen R. Buchenroth
Vorys, Sater, Seymour and Pease LLP – Retired
Stuart F. Cubbon
Cubbon & Associates Co., L.P.A.
Christopher J. Davey
The Ohio State University
 Susan M. DiMickele
National Church Residences
Hon. Matthew J. Dolan
The Ohio Senate
Matthew J. Donahue
Office of Ohio Governor Mike DeWine
William D. Dowling
Dowling Mediation
Dean Lee I. Fisher
Cleveland-Marshall College of Law
Cleveland State University
Scott T. Greenwood
Attorney at Law
Hon. Cheryl L. Grossman
Ohio Board of Embalmers and Funeral Directors
Hon. Howard H. Harcha III
Scioto County Court of Common Pleas
Hon. William A. Klatt
Tenth District Court of Appeals
Gary J. Leppla
Leppla Associates, Ltd.
Sheryl C. Maxfield
Ohio Department of Commerce
G. Scott McComb
Heartland Bank
Heartland BancCorp
John B. Pinney
Graydon
Richard W. Pogue
Jones Day
Brenda L. Rinehart
Office of Ohio Attorney General Dave Yost
Hon. D.J. Swearingen
Ohio House of Representatives
P. Kelly Tompkins
Cleveland-Marshall College of Law
Dix & Eaton
Kathleen M. Trafford
Porter Wright Morris & Arthur LLP
Rev. Daryl Ward
Omega Baptist Church – Retired
William K. Weisenberg
Ohio State Bar Association – Retired
Hon. Richard P. Wright
Licking County Common Pleas Court
Timothy Young
Office of the Ohio Public Defender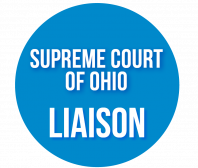 Hon. Melody J. Stewart
Supreme Court of Ohio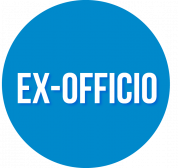 Steve McGarrity
Community Legal Aid Services
John D. Holschuh Jr.
Santen & Hughes
Colleen P. Rosshirt
Supreme Court of Ohio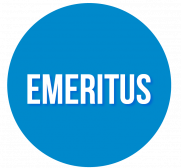 Thomas V. Chema
The Gateway Group
Hon. Ben E. Espy
Ben Espy Co. LLC
Joseph L. Mas
Attorney at Law
Hon. James M. Petro
Attorney at Law
David C. Weiner
Attorney at Law