The Ohio Access to Justice Foundation
The Ohio Access to Justice Foundation, founded in 1993 as the Ohio Legal Assistance Foundation and located in Columbus, is a statewide nonprofit organization committed to funding civil legal aid and access to justice initiatives to help ensure fairness and access to justice for low-income Ohioans.
The Foundation's mission is to improve access to justice and ensure that legal aid societies and other resources, programs, and services address the unmet civil legal needs of low-income and underserved Ohioans. The Foundation achieves its mission through the distribution of financial resources generated by the Interest on Lawyer Trust Accounts (IOLTA) and Interest on Trust Accounts (IOTA) programs; the monies collected through a civil filing fee surcharge; and by raising additional dollars for civil legal aid and access to justice.
In addition to providing critical dollars to fund civil legal aid throughout Ohio, the Foundation funds Justice for All Fellowships; Justice for All Summer Clerks; access to justice initiatives such as Ohio Legal Help and the Ohio Justice Bus; and supports pro bono efforts. As a funder, the Foundation also provides oversight to ensure the highest quality of civil legal aid work is performed around the state.
The Foundation's board is composed of appointees from the Ohio Supreme Court, the executive branch and legislative branch leadership, and leaders from bar associations, law schools, and community leaders.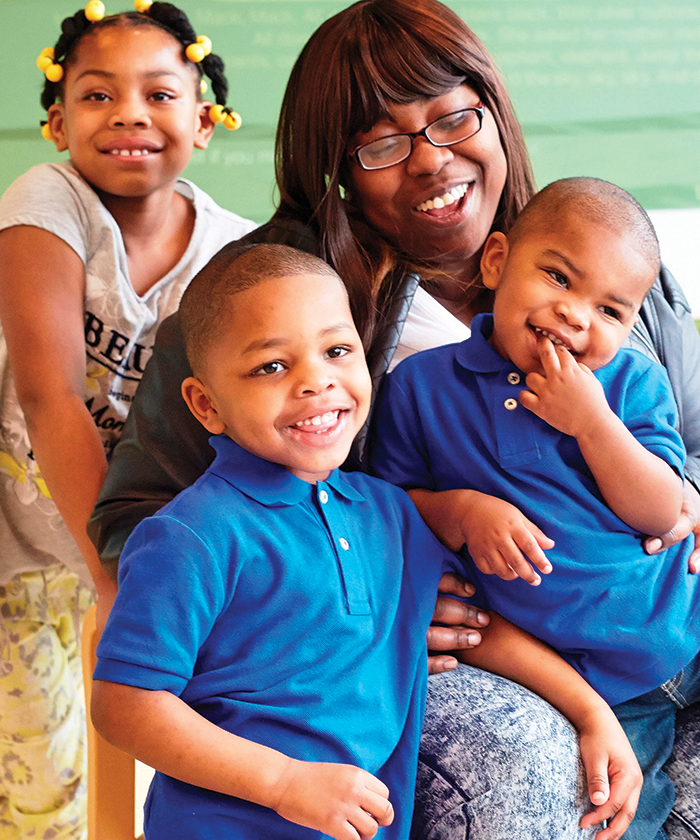 Corey, three years old, was struggling with severe asthma. While being treated for his asthma, his pediatrician learned that Corey's family was facing eviction. Because the pediatrician had been trained to identify patients with legal problems, the pediatrician referred Corey's mother Sharkira to the medical-legal partnership between the hospital and legal aid.
Legal Aid represented Shakira and the family against the landlord who repeatedly threatened to evict them for allegedly not paying the required fees. With legal aid's help, Shakira was able to show that all the fees had been paid an no money was owed. Corey and his family are now stable in their home and can focus on improving Corey's health.