Legal Aid strengthens our communities and transforms the lives of everyday Ohioans.
Legal aid works in each of Ohio's 88 counties to protect survivors of  domestic violence; to prevent the financial exploitation of Ohio's seniors; to ensure access to healthcare for low-income Ohioans, to preserve stable housing; and to secure financial stability so that all Ohioans can lead safe, stable, and healthy lives. In 2019, Ohio's legal aids served 140,870 Ohioans, including more than:
4,987 veterans

17,329 seniors

10,179 survivors of domestic violence; and,

60,332 children
LSC Funded Legal Aids in Ohio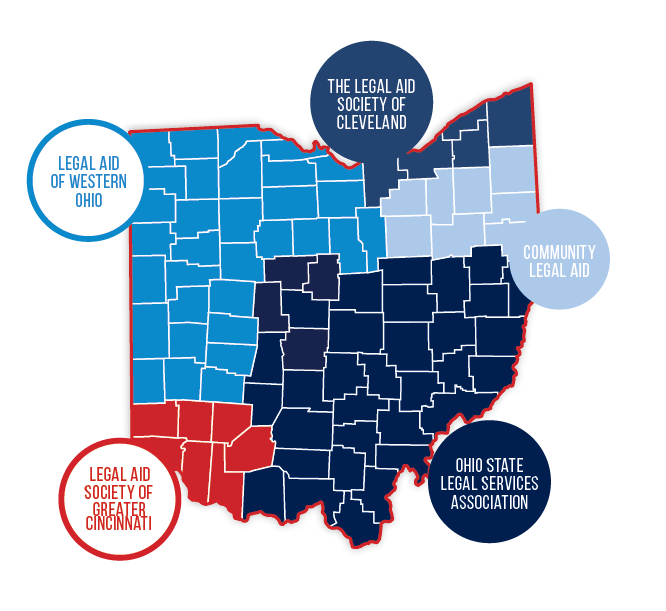 OHIO LEGAL AID FUNDING SOURCES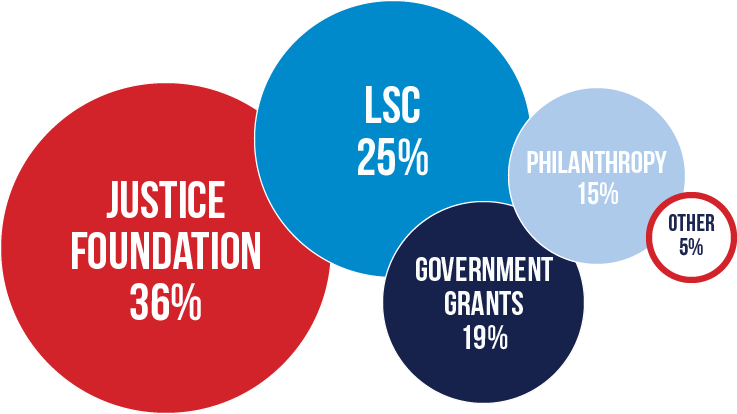 Ohio contributes more than $2 for every federal dollar invested through privately-raised dollars, interest earned on lawyer trust accounts, civil filing fees and some limited state general revenue.
Legal aid also sustained more than 700 jobs for Ohioans throughout the state in all sectors.
Don't put Ohio's civil legal services at risk during this critical period – support LSC emergency funding, robust LSC funding for FY 21, VA funding for legal services and greater rural broadband.
A Veteran's Path to Stability
An honorably discharged veteran expressed concerns to legal aid about benefits from the Department of Veterans Affairs (VA).
A Child and a Medical-Legal Partnership
A single mother of two took her infant son and first grade son to the baby's well exam at their local children's hospital.
Helping Young Parents Address their Opiate Addiction
A couple in their mid-twenties realized they risked losing custody of their two-year-old daughter if they did not address their opiate addictions.