Legal aid works in each of Ohio's 88 counties to protect survivors of  domestic violence; to prevent the financial exploitation of Ohio's seniors; to ensure access to healthcare for low-income Ohioans; to preserve stable housing; and to secure financial stability so that all Ohioans can lead safe, stable, and healthy lives. In 2020, Ohio's legal aids served 124,830 Ohioans, including more than:
15,769 seniors

9,406 survivors of domestic violence; and,

53,127 children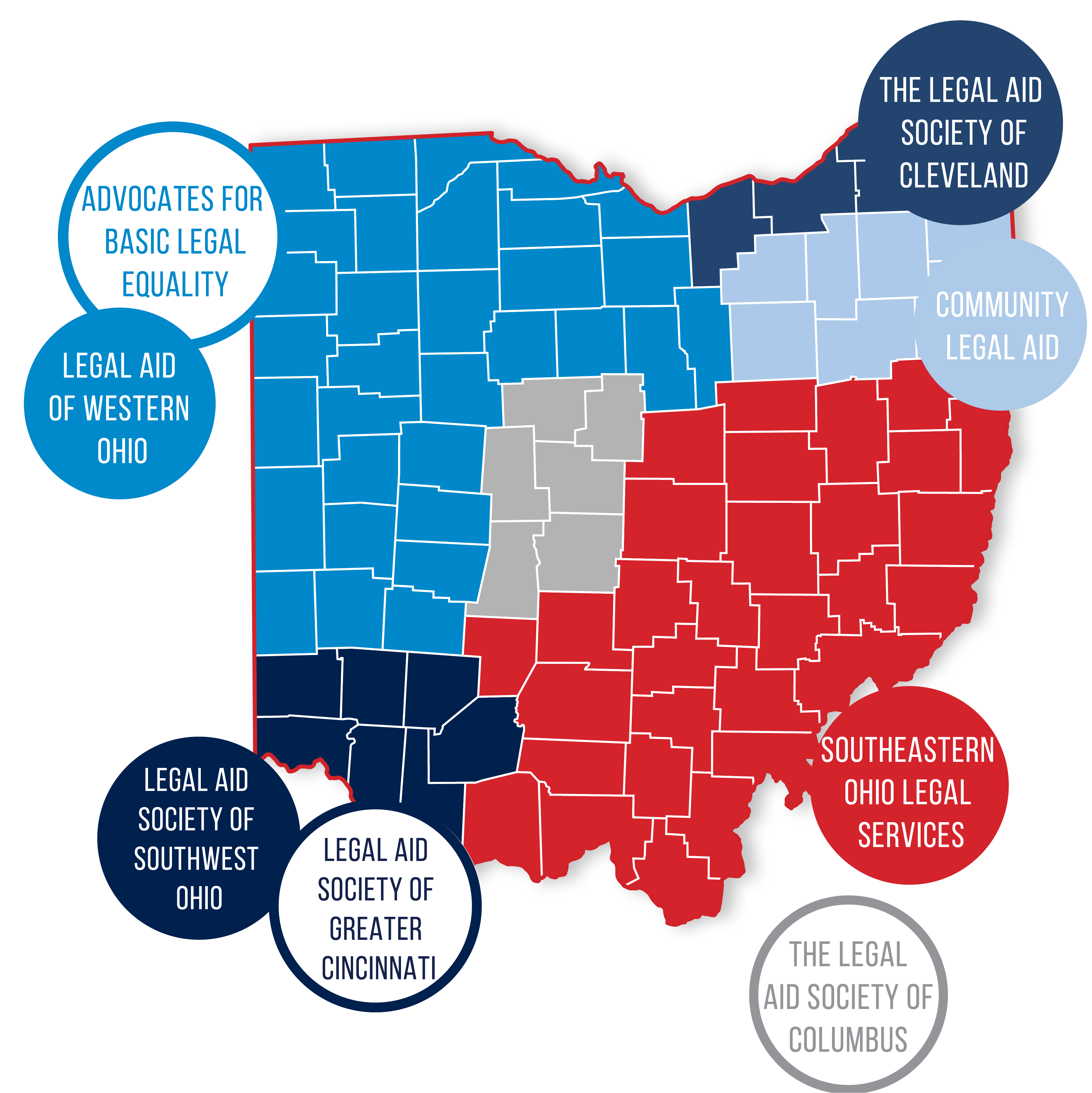 OHIO LEGAL AID FUNDING SOURCES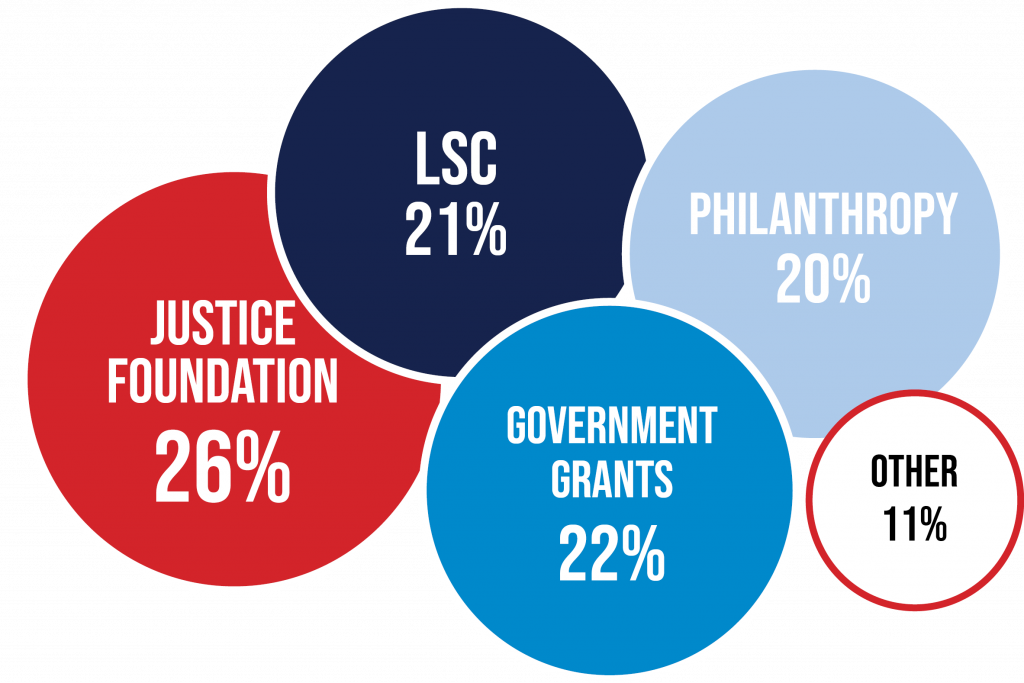 Ohio contributes more than $2 for every federal dollar invested through privately-raised dollars, interest earned on lawyer trust accounts, civil filing fees and some limited state general revenue.
Legal aid also sustained more than 700 jobs for Ohioans throughout the state in all sectors.
Please ask Congress to support LSC's request for $350-500 million in supplemental funding to support legal aid's continued efforts to help Ohioans impacted by the pandemic and aid in their recovery.