CLE Credit for Pro Bono
Ohio attorneys may earn up to six hours of CLE credit per reporting period by providing pro bono legal services through a recognized legal services organization. Six hours of pro bono legal services earns one hour of CLE credit.
How to Earn CLE Credit for Pro Bono Service
Enabling Veteran Rose to Keep Her Home
Rose*, a 69-year-old Vietnam veteran, suffers from muscular dystrophy and is wheelchair bound. Complications from her disease left her financially stressed and unable to handle her financial affairs. By the time foreclosure papers arrived, she was completely overwhelmed. Rose sought help from a veterans resource center and was referred to legal aid. Legal aid worked with the bank and negotiated an appropriate loan modification agreement which resolved the foreclosure action. Rose was able to prevent foreclosure and save her home.
*Name and photo have been changed to protect client privacy.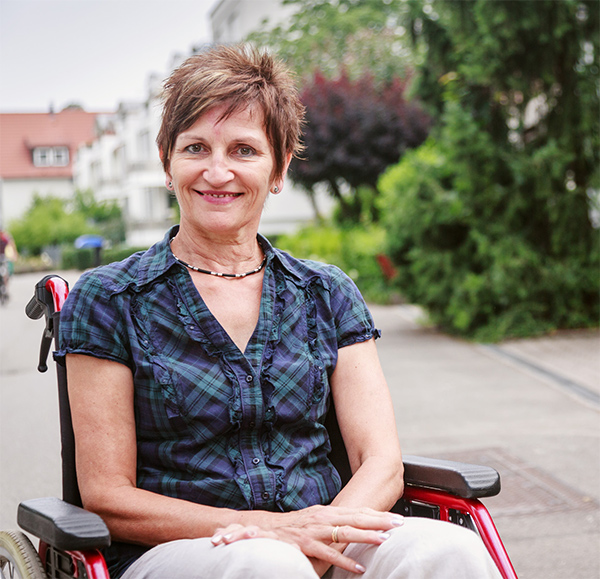 IN 2021, OHIO ATTORNEYS
REPORTED 
STAND DOWN
Stand Down is one of many pro bono opportunities the legal aids offer to volunteer attorneys. Visit the Pro Bono Opportunities Guide to find opportunities to volunteer and earn CLE credit.
From left to right: Rodger Eckelberry, Michalea Delavaris and Dylan Borchers volunteer at Central Ohio Homeless Veterans Stand Down where pro bono attorneys, with guidance from The Legal Aid Society of Columbus, help veterans understand what is going on with their cases, address their legal issues and get them back on their feet so they may land a job and find stable housing.