Justice for All Summer Clerks are law students funded by the Foundation working across Ohio to support civil legal services. The clerkship increases accessibility to public service law for students of color and advances diversity in the profession.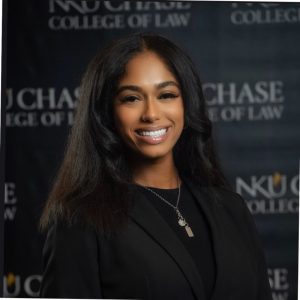 Jillian Fletcher
Host:

Pro Seniors 
Law School:
Northern Kentucky University Chase College of Law
Q: Why did you choose to spend your summer at Pro Seniors?
A: I chose Pro Seniors because I really appreciated their dedication to giving back to the community, and helping those who may need legal assistance but may not have the means for it. I also really enjoyed the people when I came for my interview. Everyone was super welcoming and friendly and made me feel extremely comfortable in a new environment.
Q: What are you looking forward to most in your clerkship? In the upcoming year?
A: In my clerkship, I am looking forward to being a helping hand in giving back to our clients as well as using the tools and skills I have learned thus far in school in a real-life work environment.
Q: Is there a social justice issue that you find yourself particularly passionate about?
I would say that I am very passionate about racial, gender, and social equality. I believe that among just those social justice issues (as well as many others), there is so much improvement that must be made to make our society a better place.
Q: Are you an introvert or an extrovert?
A: I would say I am an introverted extrovert. Outwardly one would probably say I am an extrovert, but I often need a social battery recharge and some time alone before my next social activity.
Q:  If you had to describe yourself as an animal, which one would it be?
A: If I was an animal, I would describe myself as a giraffe. Not only because a giraffe is my favorite animal, but also because giraffes are typically known for being able to see what is ahead of them and far in the distance. I am able to think futuristically by understanding what is happening now, and how that may affect things going forward. I think this skill helps me to be forward-thinking and intentional in my work and my life.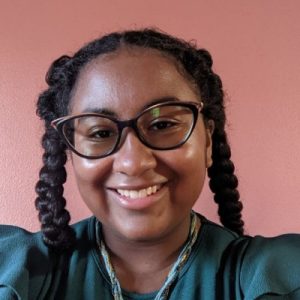 Kailyn Gullatt
Host:

Advocates for Basic Legal Equality
Law School:

University of Toledo College of Law
Q: What drove you to spend your summer doing public interest work at legal aid?
A: There is a quote from Martin Luther King's speech, The Drum Major, that says, "Keep feeling the need for being first. But I want you to be first in love. I want you to be first in moral excellence. I want you to be first in generosity." My passion for legal aid comes from the desire to use my gifts in any way I can to help people I love both directly and indirectly. I am a firm believer in love, justice, and fair dealing.
Q: Which area of law do you find yourself most interested in?
A: I am interested in exploring poverty law, education law, real estate law, and tax law. 
Q: How do you hope this experience will shape your career goals in law?
A: I hope this is the first step in a series of steps to become first in love, first in moral excellence, and first in generosity. In all seriousness, I hope I gain practical experiences that translate well into employer qualifications. I hope to be able to demonstrate my skills and cultivate new skills.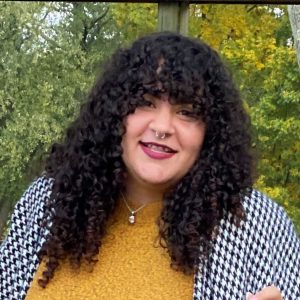 Veronica Hodges
Host:

The Legal Aid Society of Columbus
Law School:
Capital University Law School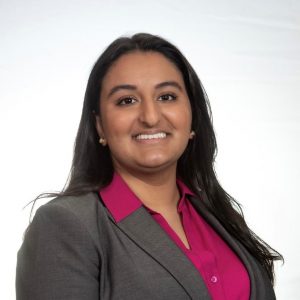 Maya Kapur
Host

:

The Legal Aid Society of Cleveland
Law School:

Case Western Reserve University School of Law
Q: What are you most looking forward to in your summer at The Legal Aid Society of Cleveland?
A: I am excited to work with lawyers who spend their days helping people in the community. Not only do they provide legal services, but legal aid also holds advice clinics and other events aimed at teaching people their rights. I can't wait to attend those clinics and do my part in helping teach people in our community how to advocate for themselves.
Q: What do you think is the most compelling social justice issue affecting our communities today?
A: I believe there is an extreme disparity in the delivery of healthcare in our communities. Most times, BIPOC communities receive lesser care and little access to procedures or medicine that they desperately need. It's due to a combination of systemic racism and a capitalistic healthcare system. The people who suffer the most are Black women, which is why their mortality rate is ridiculously high. I think fighting for quality healthcare access for these communities is something that is necessary to improve social justice.
Q:  Aside from necessities, what's one thing you could not go a day without?
A: Calling my mom! Even just to talk about what kind of coffee I had that morning, my mom and I will always call each other once a day.
Q: What's your favorite holiday or season of the year?
A: I love the fall! I'm from the New England area, and it is the most beautiful place during the fall. And I'll admit, I do love a pumpkin spiced latte.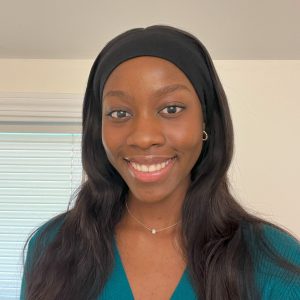 Miracle Onuoha
Host:
LegalWorks
Law School:
Cleveland State University College of Law 
Q: What are you most looking forward to in your summer clerkship?
A: I'm looking forward to gaining practical legal experience and learning from experienced attorneys. Also, I look forward to expanding my knowledge and skills in the legal field while working on real cases and attending clinics.
Q: How do you hope this experience will shape your career goals in law?
A: I hope this experience will provide me with a deeper understanding of the legal profession and provide exposure to various areas of law in order to shape my path in the legal field.
Q: If you could solve one major world issue, what would it be?
A: If I could solve one major world issue it would be poverty. Poverty often leads to immense human suffering, social inequality, hinders economic growth, and causes social unrest. By solving this issue, we can live in more stable and harmonious communities, reduce social tensions, and unlock individual potential.
Q: How would your friends describe you?
A: My friends would describe me as funny, compassionate, and trustworthy.
Q: What's the best piece of advice you've ever received?
A: Embrace failure. Failure encourages you to learn, grow, and build a resilient mindset by making you become better equipped to handle setbacks in life.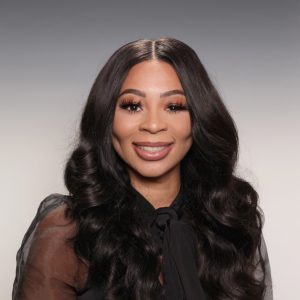 Nakoci Shaw
Host:

Disability Rights Ohio
Law School:
Capital University Law School
Q: Describe your path to law school. What got you interested in becoming an attorney?
A: I set the goal of becoming an attorney as a young child just based on my personality of always wanting to help and stand up for others, and being able to see both sides of an argument. As I got older, I thought I wanted to go the medical route, but once I started taking college classes in the sciences I was very unhappy. I then decided to venture back into the legal side and ended up taking a philosophy class. My professor, who was also an attorney, really inspired me. I enjoyed the class so much that I decided to pursue a legal career.
Q: If you could solve one major world issue, what would it be?
A: I would want to solve poverty. Impoverished people around the world have limited access to housing, healthcare, and education. They also suffer from hunger. I think poverty is one of the most serious global problems today in our society.
Q: What's your favorite movie or TV show?
A: My favorite TV show is Law and Order SVU and Judge Judy.
Q: What would you do if you won the lottery?
A: I would buy a house, give a portion to charity, help my immediate family, and save and invest the rest.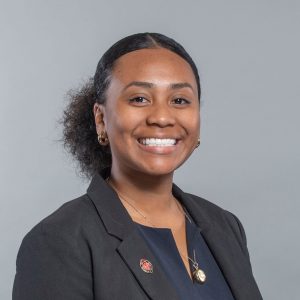 Anaka Young
Host:

Legal Aid Society of Greater Cincinnati 
Law School:
University of Cincinnati College of Law
Q: What drove you to spend your summer doing public interest work with legal aid?
A: Everyone deserves adequate representation, regardless of income. I wanted to work with legal aid because they are truly passionate about the work they do, helping as many people as they can. I came into law school wanting to do public interest work, I just wasn't sure of which area. Legal aid has a variety of practice groups, allowing me to see a broad spectrum of potential areas of expertise. 
Q: What is one major goal you'd like to accomplish before finishing law school?
A: Before finishing law school, I would like to have the opportunity to connect with later classes and offer advice. Of course, I am no expert, but because 1L is still fresh for me, I can give my two cents on what to do and not to do. As a first generation law student, I would not have made it this far without people doing the same for me, so I would like to help others navigate the process as I know how overwhelming and daunting it can be.
Q: What do you see as the most compelling social justice issue facing our communities?
A: Racial injustice is a huge issue that hits close to home. The color of my skin is something I am judged for daily, regardless of anything else I bring to the table. This has always been an issue, and it will continue to take years to see progress. But if we can work to change the narrative and change the stereotypes, hopefully we will start to see a shift in representation.