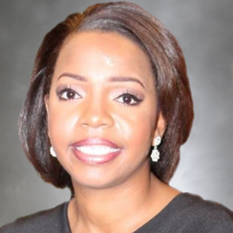 Judge Carla Baldwin has a metaphor she likes to use when she talks about the Youngstown Municipal Court, where she presides as the first Black female judge elected to serve in the court's history.
"We are the ER of the judicial system," she said. "We get everything first, and then we have to triage it and get it to the appropriate department or court. As the top ER doctor in the courtroom, it's my job to make sure we get people the help and assistance they need."
It's a big job, but one Judge Baldwin was born to do. Since the age of 12, she has had the goal of becoming a judge, a dream that came true after years of hard work and service to her hometown.
"I ran because I wanted to serve people at the highest level," she said. "I wanted to make my community a better place to live and work, and I believe that the law gives individuals the capacity to do that."
Service to her community runs through everything Judge Baldwin does, as evidenced by the lengthy list of nonprofits and professional organizations to which she gives her time. She's president-elect of the Mahoning County Bar Association, a district trustee of the Ohio Women's Bar Association, and the recipient of numerous awards for leadership and community service.
Judge Baldwin is also a member of the Ohio Access to Justice Foundation's Diversity, Equity, and Inclusion (DEI) committee, a group working to improve DEI in Ohio's civil justice system. In her courtroom and through her contributions to the DEI committee, she is working to build a more equitable justice system for all Ohioans. For example, during the height of the pandemic, Judge Baldwin realized that her court could be more effective in serving Youngstown's Spanish-speaking population. She has since created a new position, a Spanish-speaking interpreter, to address this need.
"That decision [to hire an interpreter] affects one small aspect of one court in Ohio," she said. "But what are the other gaps and areas that are deficient across the state? To do this work, as much as it has to be intellectually sound, it also has to come from the heart because every decision being made impacts people."
Judge Baldwin is building a model for what is possible through her service on the DEI committee, community leadership, and, most importantly, in her courtroom.
"I always say to myself and my staff that generations are counting on us to get it right," she said. "The decisions we make, the processes we implement, the things we focus on; we will see that impact for generations. So, let's get it right."
The Ohio Access to Justice Foundation is leading the statewide effort to prioritize diversity, equity, and inclusion in civil legal services. A gift to the Foundation supports this work.