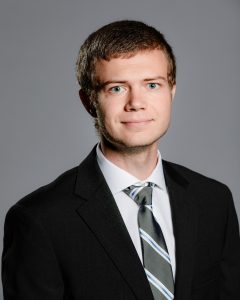 We are excited to welcome Reid Fleeson, a 2L from The Ohio State University Moritz College of Law, as our summer law clerk. Learn more about how Reid became interested in law and what he's doing to stay busy during quarantine.
Q: What led you to law school?
A: I took an undergraduate constitutional law class my junior year at Kent State University that I found incredibly fascinating. I hadn't really considered law school too seriously until that point, and it took me some time to look into what law school and life as a lawyer might be like. So I took a gap year after graduating from Kent State, moved home with my parents, and continued my job stocking shelves at Walmart. I realized that I wanted to do something intellectually stimulating that could help others. Law school just seemed like a natural choice from there. Two years in, I definitely think I made the right choice.
Q: Are you from Columbus? What do you like most about it?
A: I am not from Columbus. My hometown of Columbiana is really tiny, so I think what I like most about Columbus is how much there is to do here. When we aren't going through a global pandemic, there is so much going on any given night that I can always find something to do.
Q: What's your life motto?
A: Probably my favorite song lyrics ever, "I send a heart to all my dearies; when your life is so, so dreary; dream." -The Smashing Pumpkins.
Q: What's your go-to karaoke song?
A: I think I've only done karaoke once, and I sang 1985 by Bowling for Soup. So 1985 by Bowling for Soup.
Q: What superpower would you like to have?
A: Teleportation for sure. That way, I would never have to spend time driving anywhere.
Q: What hobbies do you have?
A: I love sports, but especially baseball. Whenever I have time, I love to go throw or hit baseballs. I have also been learning to play the bass guitar since the quarantine started. Though I am not good at all, I really enjoy being able to play even small parts of songs.
Q: Anything else you want to add?
A: I am so thankful for this wonderful opportunity to be with the Foundation for the summer.