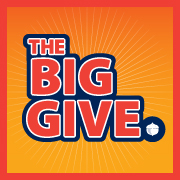 Support Ohioans in need during the 25-hour Big Give online event, created by The Columbus Foundation, by donating to the Ohio Access to Justice Foundation and central Ohio legal aid organizations. The Foundation, the Legal Aid Society of Columbus, Advocates for Basic Legal Equality, and Southeastern Ohio Legal Services are participating and can be found in the Giving Store.
Donations to the Foundation will help Ohioans who cannot afford an attorney remain safely housed during the COVID-19 crisis; access financial supports to carry them through the economic downturn; and, obtain health care services. In 2019, Ohio's legal aids served almost 141,000 Ohioans, a number that is expected to grow this year in the wake of the pandemic. Ohio's legal aids help to fulfill the promise of access to justice for all, regardless of income or circumstance.
The Columbus Foundation will leverage donations by dividing a $1.5 million bonus pool to boost individual donations. Big Give donations to the Ohio Access to Justice Foundation will be accepted by credit card only, through the Columbus Foundation website, with a minimum donation of $20.