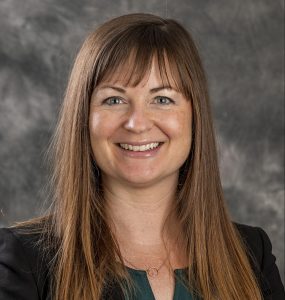 Dianna Parker, director of pro bono and community engagement for the Ohio State Legal Services Association (OSLSA), has always held Central Ohio's legal community in high esteem. Her volunteers are the lawyers who have a track record of stepping up to the plate, providing pro bono service, and supporting legal aid's mission through various volunteer initiatives.
But during the pandemic, with so many unknowns and personal demands on attorneys' time, it was tough to say how it would go. Overwhelmingly, they rose to the occasion.
Pro bono attorneys continued to support the Tenant Advocacy Project (TAP), the first daily legal clinic in Ohio that provides onsite services at an eviction court. When eviction court moved to the Columbus Convention Center to promote social distancing, the volunteer attorneys from The Legal Aid Society of Columbus, an OSLSA subsidiary, followed. Similarly, when sister program Southeastern Ohio Legal Services (SEOLS) added several TAP clinics during the pandemic, practitioners from the region readily volunteered to help at the onsite clinics.
"I think it's really incredible that we had volunteer lawyers who were going into courthouses to represent tenants during a pandemic," Parker said. "They put the tenants' needs at the forefront of their minds and realized how much they were needed."
COVID also prompted an expansion of virtual clinics, which had the silver lining of allowing Columbus-based attorneys to volunteer to help SEOLS' clients in rural Ohio. This ability to reach across county lines resulted in an increase of SEOLS volunteers from 2019 to 2020.
From her time in law school at The Ohio State University Moritz College of Law, Parker knew she wanted a career at legal aid. After an Equal Justice Works fellowship and several years as a housing attorney at The Legal Aid Society of Columbus, Parker stepped into the pro bono coordinator role in 2012.
"I loved the idea of working with both our wonderful staff and attorneys, but also with the private bar and thinking about how we could expand our impact in the community by drawing upon volunteer resources," she said.
During her tenure as OSLSA's pro bono leader, Parker and her team have developed and expanded pro bono programs, offering more opportunities for volunteer lawyers to get involved through unbundled legal services. She also broadened volunteer options for non-attorneys such as law students, undergraduates, social work students, and paralegals.
At the end of the day, Parker loves her job because of the volunteers, who truly care about the clients, believe in access to justice, and who want to do good.
"There is nothing more satisfying than having a client reach out to me, filled with gratitude about the way they were treated by their pro bono attorney, who made them feel heard, made them feel respected," Parker said. "It can be life-changing for clients, who in many cases haven't been afforded that same respect in other spaces."
Are you an attorney interested in volunteering with OSLSA? Visit https://www.columbuslegalaid.org/get-involved/attorney/ to volunteer with The Legal Aid Society of Columbus and https://www.seols.org/give-volunteer/sign-up-to-volunteer/ to volunteer with SEOLS.
October is Pro Bono Month and the Foundation is celebrating by highlighting the pro bono coordinators at each Ohio legal aid. Read the profiles.