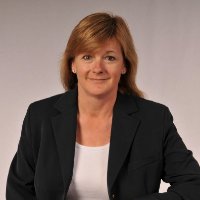 Managing a pro bono program has its challenges in the best of times, but for Kelly Henrici, executive director of the Greater Dayton Volunteer Lawyers Project (GDVLP), there have been an extraordinary number of obstacles in recent years. In 2019, multiple tornados ripped through the Dayton area, causing severe damage and devastating the community. Shortly after that, a mass shooting in downtown Dayton claimed nine lives. Now, the ongoing COVID-19 pandemic has upended life for everyone.
Through it all, Henrici has been blown away by the Dayton legal community, who have rallied to volunteer and support those most in need.
"We have proven through all those experiences that we are resilient, that the Dayton bar is resilient," she said. "When we had a call to action to help our tornado survivors, we had volunteers lining up to provide service to the community."
Henrici is familiar with the pro bono experience because her initial introduction to GDVLP was as a volunteer. After a successful career in private practice, Henrici moved to the top job at GDVLP in 2014 because she saw an opportunity to build on the program's decades of success. Part of the special sauce includes ensuring there are pro bono opportunities for everyone.
"We look at the core of volunteers in our community, and we try to make sure we have a wide variety of options," Henrici said. "You can't change a volunteer's mindset, skillset, or time constraints, so you have to have a variety of options so attorneys can say, this is how I'd like to volunteer."
Many firms prefer the clinic model. WilmerHale's attorneys have been instrumental in shoring up GDVLP's criminal record sealing clinics and assisting with pro se forms completion for juvenile court matters. For the attorneys who thrive in the courtroom, volunteer opportunities for one-on-one representation are plentiful.
GDVLP also engages pro bono attorneys uniquely and efficiently to help clients navigate divorce. A GDVLP paralegal handles much of the administrative work, lightening the load for the volunteer. When the pro bono attorney meets with clients, meetings are back-to-back. Ultimately, in only six hours of volunteerism, one pro bono attorney can help up to eight clients with an uncontested divorce.
"It's a really safe environment, especially for new attorneys or in-house attorneys, because our staff walks them through every step of the process," Henrici said.
GDVLP's staff orchestrates an outstanding pro bono experience for every volunteer.
"We're a small organization, but we get a lot done," Henrici said. "We organize up to 4,000 hours of volunteerism every year. I couldn't be prouder of our staff for how they've pivoted during the pandemic and really focused on the client and how to deliver service."
Are you an attorney interested in volunteering with GDVLP? Visit http://www.gdvlp.org/node/71.
October is Pro Bono Month and the Foundation is celebrating by highlighting the pro bono coordinators at each Ohio legal aid. Read the profiles.