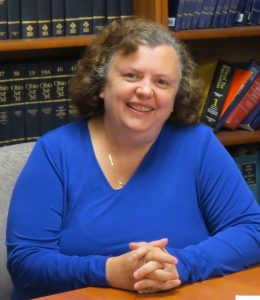 Miriam Sheline has had a long career in legal services. After graduating from Salmon P. Chase College of Law in 1984, she joined Pro Seniors as a staff attorney in 1997. She has gone on to serve as litigation director, and finally, managing attorney for Pro Seniors.
As managing attorney, Miriam oversees the entirety of Pro Seniors' legal program, including a legal helpline and a team of staff attorneys who advocate for elderly Ohioans in civil legal matters. She and her attorneys help with a myriad of issues, including Medicaid appeals, pension rights claims, elder abuse, and probate.
Miriam is a skilled trial lawyer who has improved the lives of Ohio seniors by achieving victories for the elderly in precedent-setting cases. She routinely appears in cases at all levels of the Ohio judicial system, including appearances before the Ohio Supreme Court. Miriam has also served as lead counsel in federal class actions and appeals.
An expert in her field and a sought-after speaker and advisor, Miriam is a mentor to many in the legal community. The Ohio Access to Justice Foundation is pleased to recognize outstanding legal aid attorney Miriam Sheline.