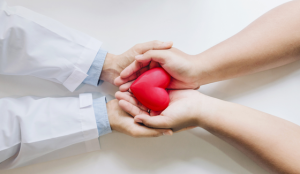 When CareSource, one of the nation's largest Medicaid managed care plans, set out to help address social determinants of health (SDOH), the Ohio Access to Justice Foundation was a natural partner. As the state's access to justice entity, the Foundation understands that civil legal services are particularly effective in improving SDOH, as non-medical factors affect health outcomes.
The partnership has proved fruitful. In 2021, the $500,000 invested by CareSource in legal services resulted in roughly $1.2 million of annualized income in the pockets of the Ohioans served — a 240% return on investment. In 2021 and 2022 combined thus far, the partnership has helped more than 5,500 low-income Ohioans in areas of high legal need, with a particular focus on Appalachia.
"As Ohio continues to recover from the pandemic, addressing SDOH is imperative to improving health and health equity," said Foundation Executive Director Angie Lloyd.
Through the funding partnership, the Foundation awarded subgrants to civil legal service providers to address SDOH for low-income Ohioans in two focus areas: increasing financial resources and stabilizing housing. Civil legal service providers build financial resources for low-income Ohioans by removing barriers to employment and increasing access to earned unemployment compensation and benefits. Providers stabilize housing by helping low-income Ohioans avoid eviction or foreclosure and by ensuring healthy housing conditions.
These services can be life-changing for Ohioans who may not have realized that there are legal solutions to the problems that are exacerbating their health challenges. When legal aid improves the housing conditions of a child living with asthma, for example, that child is more likely to attend school regularly and less likely to need costly medical care.
"Our SDOH model is unique in that it allows for a `no wrong door' approach to accessing legal services," Lloyd said. "Ohioans could be referred to a civil legal services provider by a community partner, by a CareSource staff member, or they could self-identify."
With the tremendously successful CareSource partnership results as a model, the Foundation hopes to build relationships with other Managed Care Organizations that are also interested in addressing SDOH for their members.
"Addressing SDOH is one of the first lines of defense in building safer, more stable, and financially secure communities," Lloyd said. "By providing funding to support this partnership, CareSource ensured that more Ohioans have access to justice and, in turn, are on a path to health equity."
The Ohio Access to Justice Foundation is the largest funder of civil legal services in Ohio. Learn more about our grantees at www.ohiojusticefoundation.org.