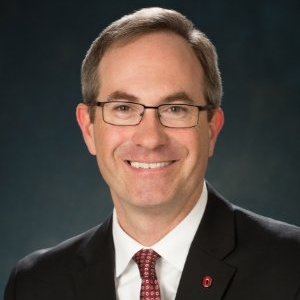 The Ohio Access to Justice Foundation's Board of Directors serve from across the state and are committed to improving access to justice. Meet Board Member Chris Davey, president and founder of The Davey Group.
What do you admire most about the mission of the Foundation? 
Since we expanded our thinking and began to think of "access to justice" more broadly, I am energized by the great potential for the Foundation to make an impact in the lives of all Ohioans by supporting a world where we truly have justice for all. No justice, no peace.
What inspired you to get involved with access to justice work/civil legal services arena?
 I worked for four years at the Ohio Attorney General's Office and 11 years at the Ohio Supreme Court. I saw firsthand how important it is for all Ohioans to have access to justice, regardless of income or any other factor.
Are there any access to justice initiatives that you're excited about?
The digital hub Ohio Legal Help has already helped more than 300,000 people in just its first year. By providing a central place for citizens to turn to for legal information, forms, and resources, Ohio Legal Help is probably one of the most widely effective things we have done, in addition to our core mission of directly supporting the legal aid societies around the state in their pro bono clinical activities.
What do you enjoy most about serving on the board of the Foundation?
I most enjoy the passion of everyone involved. From the Foundation staff, to my fellow board members, to the gifted and dedicated attorneys around the state who we support. Everyone in this community shares a passion for improving the lives of Ohioans by increasing access to justice.