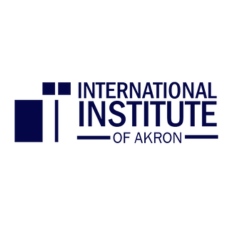 The International Institute of Akron (IIA) is a lifeline for immigrants and refugees resettling in the Akron area. IIA, a nonprofit organization that helps immigrants achieve an empowered life with dignity, connection, and belonging, is an Ohio Access to Justice Foundation grantee and a valued partner in helping new Americans achieve safety and security in the United States.
Since its founding in 1916, IIA has offered services including education, employment, interpretation and translation, and more to thousands of immigrants and refugees. The Foundation supports IIA by funding its Immigration Legal Services (ILS) clinic, ensuring that new Americans can access legal help.
"At the heart of our mission is to foster a sense of home for immigrants in our community," said Madhu Sharma, IIA's executive director.
When refugees arrive in Akron, IIA provides resettlement within the first 90 days of their arrival. Many of these refugees then go to ILS, where they can access legal services, such as family immigration, asylum, visa applications, and citizenship.
"We're trying to help people stabilize their status in the United States, whether that means gaining access to U.S. immigration benefits or secondary benefits like employment authorization and travel documents," Sharma said.
In 2022, IIA was one of five legal service providers that received funding from the Foundation to provide immigration legal services for the more than 2,000 Afghan evacuees seeking safety and security in Ohio. The Foundation recently awarded IIA $50,000 in support of its Immigration Litigation project, which handles immigration removal defense cases in the Cleveland Immigration Court at no cost to clients.
"We've been pursuing forms of humanitarian relief, and a lot of the work that we've done in part is because of the funding from the Ohio Access to Justice Foundation," Sharma said. "These are the true needs of the community that live in the Northeast Ohio area."
Sharma, an Indian immigrant herself, is most proud of IIA's long history as a pillar in the community for immigrants and for being at the forefront of immigration law.
"There are not enough [immigration attorneys] in the state," she said. "So IIA and all of us who practice immigration law in Ohio are the pioneers for legal access to immigrants."
The Foundation funds specialty legal aids like IIA to address the unique civil legal needs of specific populations. Learn more about specialty legal aids.