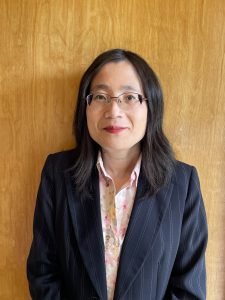 Peggy Lee is a senior housing attorney with Southeastern Ohio Legal Services (SEOLS) where she focuses on landlord-tenant and foreclosure cases. As SEOLS Housing Team Leader and a national expert on consumer and housing topics, Peggy often invests time educating other attorneys through written advocacy, trainings, and presentations.
Peggy's colleagues describe her as a creative problem solver with a collaborative approach to improving outcomes for her clients. She often goes above and beyond by obtaining services for clients outside of the courtroom. She has worked to restore utilities and helped homeowners access resources to keep and maintain their homes. She also supervises the SEOLS Access to Justice internship program, where dozens of students have benefited from her mentorship and training.
Her knowledge and expertise in consumer and housing law, ability to collaborate with others, and comprehensive advocacy skills make her an outstanding leader at SEOLS. The Foundation is pleased to recognize outstanding legal aid attorney Peggy Lee.